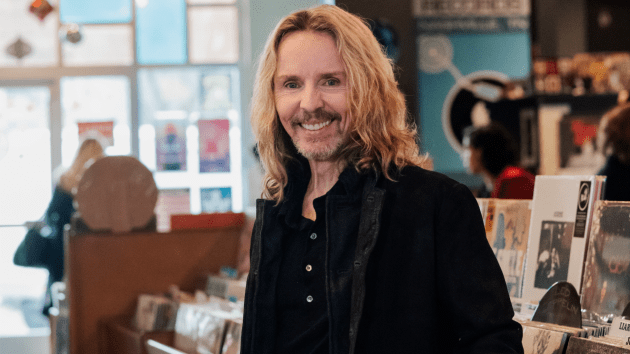 Lots of folks seemed to be obsessed with vinyl these days, and that includes plenty of musicians who are about to share their love in a new AXS TV series launching next month. 
Vinyl Obsession, the latest addition to the network's Sunday Night Rocks lineup, follows musicians to Grimey's Record Shop in Nashville. They'll talk about their career and influences, and pick out five vinyl albums that have had the most impact on them. 
The eight-episode series kicks off April 2 at 8:30 p.m. ET, with STYX's Tommy Shaw and Headbanger's Ball host Riki Rachtman. Future episodes feature John Oates, ZZ Top's Billy F. Gibbons, Joe Bonamassa, Billy Sheehan, The Go-Go's bassist Kathy Valentine and others.
Also premiering April 2 at 8 p.m. ET is the sixth season of The Top Ten Revealed, with the latest season featuring such rock stars as Alice Cooper, Sebastian Bach, Dee Snider, Lita Ford and John Oates.
And at 9 p.m. ET Sunday Night Rocks will air a variety of classic concerts, kicking off with Nirvana: Live at the Paramount, followed by Journey: Live In Houston 1981 – The Escape Tour, Queen: Live At Wembley and AC/DC: Live At The River Plate Buenos Aires.
Copyright © 2023, ABC Audio. All rights reserved.